The Salisbury poisonings five years on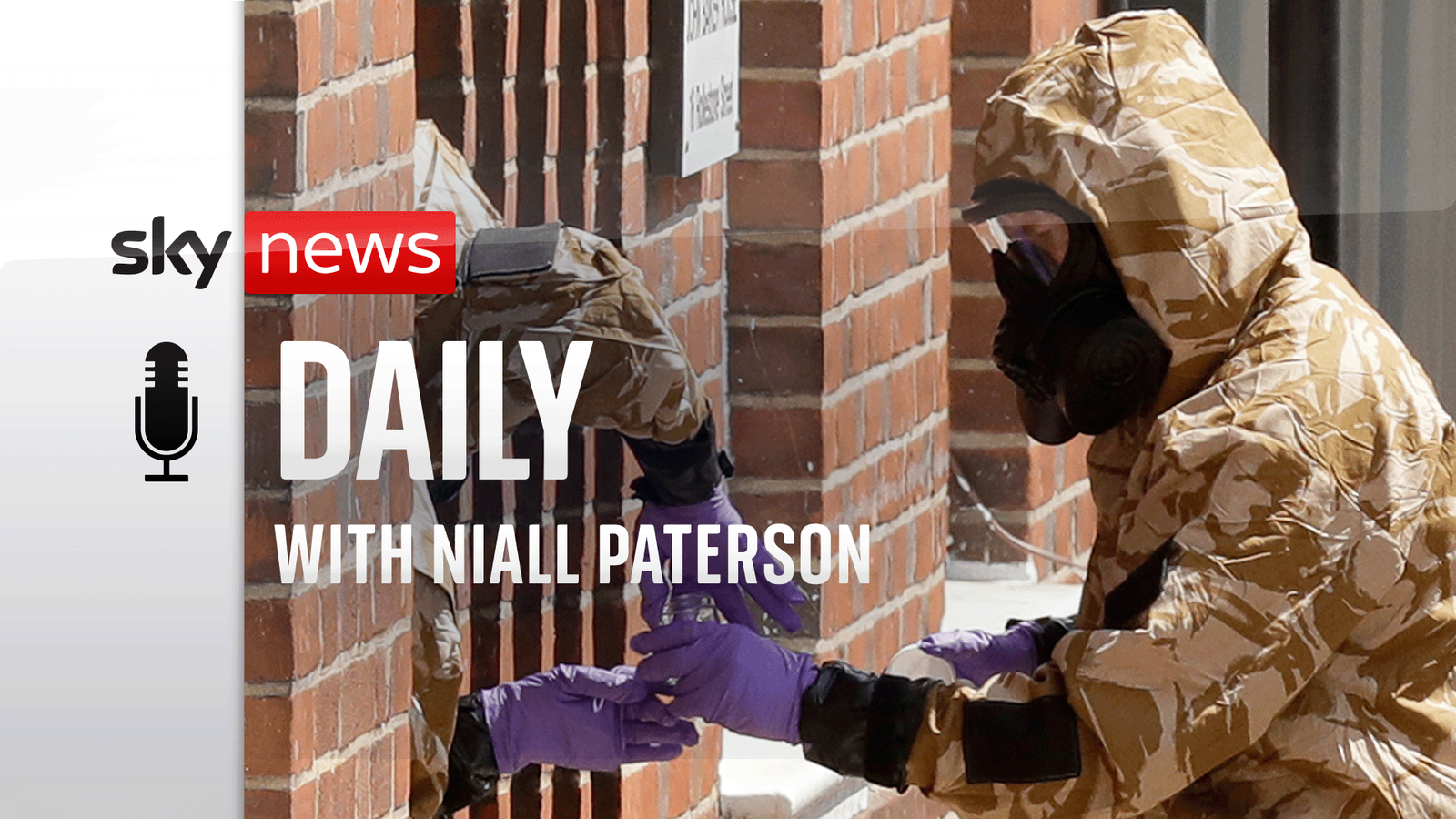 Tracy Daszkiewicz was Wiltshire Council's director of public health when ex-Russian spy Sergei Skripal and his daughter Yulia were targeted in March 2018 with the deadly nerve agent novichok.  
Three months after the Salisbury poisonings, two other people fell ill at a flat several miles away in Amesbury and one of them died.
Later this month, an inquiry into Dawn Sturgess' death will have another preliminary hearing.
On the Sky News Daily, Niall Paterson speaks to Ms Daszkiewicz about the impact Ms Sturgess' death had on her and how she felt about being depicted in a TV drama about the poisonings.
TV DRAMA CREDIT: The Salisbury Poisonings, starring Anne-Marie Duff and created by Adam Patterson and Declan Lawn.
Click to subscribe to the Sky News Daily wherever you get your podcasts
Annie Joyce – senior podcast producer
Alex Edden – interviews producer
Jada-Kai Meosa John and Charlie Bell – junior producers
Philly Beaumont and Paul Stanworth – editors